Online Programs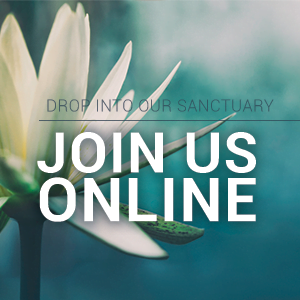 Please see below for details regarding online programs being offered.
NOTE: If the online link goes to a ZOOM meeting, the link will not be active until the day and time of the event.
Timings listed below are shown in the time zone of the city hosting the event.
Feel free to contact your local centre for additional details.
CALGARY CENTRE  |  Click Here for Meditations
| PROGRAM | DATE(S) | DAY(S) | TIMING | ONLINE |
| --- | --- | --- | --- | --- |
| Evening Meditation (Hindi) | Weekly | Wednesdays and Thursdays | 6:30pm-7:30pm | JOIN at time of event |
| Meditation Insperience (English) | Weekly | Tuesdays, Thursdays, Fridays and Sundays | 6:30pm-7:30pm | JOIN at time of event |
| World Meditation Hour (English) | October 15 | Sunday | 6:30pm-7:30pm | JOIN at time of event |
| Raja Yoga Foundations (ENGLISH Online & Onsite)* | Sep 6, 13, 20, 27 | Wednesdays | 6:30pm-8:00pm | REGISTER for event/onsite available with RSVP |
| Raja Yoga Full Course in Hindi (HINDI Online & Onsite)* | Sep 9, 10, 16, 17 | Saturdays, Sundays | 12:00pm-3:30pm | REGISTER for event/onsite available with RSVP |
| * Registration required | | | | |
HALIFAX CENTRE  |  Click Here for Meditation Commentaries
PROGRAM
DATE(S)
DAY(S)
TIMING
ONLINE
Reading of 7 Secrets
Visit Youtube
—
—
VIEW
Care for Healthcare (Podcast)
Visit Youth
—
—
VIEW
Monday Insights
Weekly
Mondays
7:00-8:30pm
CONTACT for link
Drop-in World Meditation
Weekly
Sundays
6:30-7:30pm
https://zoom.us/j/406922998?utm_source=BK+Halifax&utm_campaign=35b9326acc-EMAIL_CAMPAIGN_2019_07_14_11_26_COPY_01&utm_medium=email&utm_term=0_6db7be83b1-35b9326acc-194872205&mc_cid=35b9326acc&mc_eid=5879d6379f#success
Pause 4 Peace: Lunchtime Meditation Series
Weekly
Thursdays
12:30-1:00pm
CONTACT for link
Introduction to Raja Yoga Meditation: ONLINE Course*
Sept 19, 26
& Oct 3, 10, 17
Tuesdays
7:00-9:00pm
TO REGISTER
Practical Tools for Raja Yoga Meditation (ONSITE)*
September 20, 27 & October 4, 11
Wednesdays
7:00-8:30pm
TO REGISTER
Discover the Power of Compassion (ONLINE)*
September 30
Saturdays
2:00-3:30pm
TO REGISTER
Inner Powers: A Course in Spiritual Intelligence (ONSITE)*
9-week course starting October 24
Tuesdays
7:00-8:30pm
TO REGISTER
Chai and Chat (ONSITE)*
October 29
Sunday
4:30-6:00pm
CONTACT to register
* Registration required
MONTREAL CENTRE (L'ÉMERGENCE)
| PROGRAM | DATE(S) | DAY(S) | TIMING | ONLINE |
| --- | --- | --- | --- | --- |
| Oasis of Peace Meditation | Weekly | Sundays | 7:00-8:00pm | ATTEND |
| Conférences sur la spiritualité | Hebdomadaire | les mercredis | 7:00-8:15pm | ASSISTER |
| 7-Day Raja Yoga Meditation Online Course in GUJURATI* | Oct 5 - Nov 16 | Thursdays | 6:00-7:15pm | To REGISTER |
| 7_Days Raja Yoga Meditation Online Course in ENGLISH* | Oct 14 - Nov 25 | Saturdays | 10:00-11:15am | TO REGISTER |
| * Registration required | | | | |
OTTAWA CENTRE
PROGRAM
DATE(S)
DAY(S)
TIMING
ONLINE
The Meditation Course in ENGLISH (Level 1)*
Sep 23, 30 and
Oct 14, 21, 28
Saturdays
9:30-11:00am
TO REGISTER for course
Raja Yoga Fdn Course (Level 2)
Prerequisite Level 1*
Sep 26; and
Oct 3, 10, 17, 24

Tuesdays
6:30-8:00pm
TO REGISTER for course
World Meditation Hour
October 15
Sunday
6:30-7:30pm
JOIN at time of the event
* Registration required
TORONTO CENTRE
| PROGRAM | DATE(S) | DAY(S) | TIMING | ONLINE |
| --- | --- | --- | --- | --- |
| Shanti Cafe & World Meditation Hour* | October 15 | Sunday | 6:30pm-7:30pm | TO REGISTER |
| Recharge at Lunch | Weekly | Fridays | 11:30am-1:30pm | TO JOIN |
| * Registration required | | | | |
VANCOUVER CENTRE
PROGRAM
DATE(S)
DAY(S)
TIMING
ONLINE
Values for Life Series (Platinum Episode): Harmony (Br Eric & Br Ken)
September30
Saturday
7:30-9:00am PDT
TO JOIN at time of event
World Meditation Hour
October 15
Sunday
10:00-11:00am PDT
JOIN for link
Raj Yoga ONLINE Meditation Course in English/Hindi*
Begins September 19,
for 10 weeks
Tuesdays
7:00-8:00pm PDT
TO REGISTER
Raj Yoga ONLINE & In-Person Meditation Course in English (Surrey Location)*
Begins September 19
for 10 weeks
Wednesdays
7:00-8:00pm PDT
TO REGISTER
Raj Yoga ONLINE & In-Person Meditation Course in English*
7
Wednesdays
7:00-8:00pm PDT
TO REGISTER
Values Workshop Series: Sweetness (Br Dev)
September 23
Sunday
7:00-9:00am PST
TO JOIN at time of event
Silence Retreat: Sweetness
September 23 & 24
Saturday
& Sunday
8:00am-10:00pm PDT
8:30am-10:30am PDT
TO JOIN at time of event
Meditation Experience
Weekly
Fridays
6:30-7:30pm PDT
JOIN for link
* Registration required
WINNIPEG AREA
| PROGRAM | DATE(S) | DAY(S) | TIMING | ONLINE |
| --- | --- | --- | --- | --- |
| * Registration required | | | | |